Our History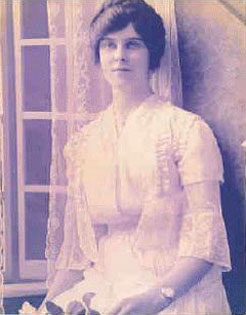 For many years Esther and her husband Leroy Wiles ran a roadside stand that sold fresh cut flowers, fruits and vegetables. One evening Esther made up 8 jars of Wild beach Plum Jelly and set it out on the stand the next morning all 8 jars sold that fine summer day in 1932 and the beginnings of a new business were set in motion. BriarLane Jams and Jellies has become one of the oldest Landmarks in Wellfleet while Leroy Wiles is credited with being the first person to sell Wild Beach Plum Jelly in Wellfleet. Esther went on to add many other flavors over the coming years and the Jelly and Jam she made became a popular item. Leroy soon built a new stand for the Jelly and Jam near where Moby Dick's sits today. When the new road was cut through in the 1940's he moved the stand to where it sits to this day.
46 years later her daughter Marjorie Wiles Sayre started to work side by side with her mother remembering all she had learned as a small girl about making the Jelly and Jam. In 1982 Esther at the age of 83 passed away and Marjorie continued on the family tradition of making small hand made batches of Jelly and Jam and selling them to locals and vacationers that were looking for Fine products with that homemade touch. For almost 30 years Marjorie worked alone making all the wonderful flavors that regulars and others expected to find on the shelves.
2006 and a new part of the family starts to join Marjorie making the same Fine Jams and Jellies that had been made for 74 years. Terri Sayre (wife of Esther Wiles grandson Timothy Sayre) begin to learn what Tim had been taught by his Grandmother since he was a small boy. Terri worked side by side with Marjorie just as Marjorie had done with her mother learning all there was to know about making the now more than 45 kinds of Fine Jams and Jellies that BriarLane Jams and Jellies offers. She also learned the tricks and tips of Pickles, Preserves and where to get all the local produce that they try to use in making the products.
2008 Marjorie spends a few weeks in May on the Cape helping Terri open up for the summer. Marjorie leaves the Cape for a well earned retirement leaving Terri to keep the tradition of making small hand made batches of Fine Jam and Jelly going. Terri's daughters Amber and Ashley join her on the Cape and a 4th generation is learning how to make the same quality products that started over 85 years ago.